Freedom Dance 2014
When:
November 1, 2014 @ 8:00 pm – 11:45 pm
Where:
National Black Theatre
2031 5th Avenue
New York, NY 10035
USA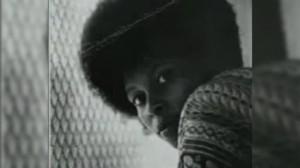 CELEBRATE THE 35TH ANNIVERSARY OF ASSATA SHAKUR'S LIBERATION
6TH ANNUAL FREEDOM DANCE
SATURDAY, NOVEMBER 1ST, 8:00 – MIDNIGHT
NATIONAL BLACK THEATRE, 2031 5TH AVENUE (b/n 125th/126th STREET), HARLEM
$20 ADMISSION
GREAT FOOD AND BEVERAGES AVAILABLE
MUSIC BY DJ LUMUMBA aka REVOLUTION
ALL PROCEEDS SUPPORT POLITICAL PRISONERS

On May 2nd 1973 Assata Shakur and two other members of the Black Panther Party were ambushed by State troopers on the New Jersey Turnpike. Zayd Malik Shakur was killed by police bullets; Assata and Sundiata Acoli were arrested and convicted of the murder of a trooper. Six years later, on November 2nd 1979, Assata was liberated from New Jersey's Clinton Correctional Facility, and a few years later she was granted political asylum by Cuba, where she lives today.
Assata has described herself as a "20th century escaped slave." Sundiata, in his 41st year in prison, continues to be a beacon of courage and strength as he fights for release. Since that time the FBI has twice increased the bounty for Assata's capture and last year raised it to $2 million, placing her on the "Most Wanted Terrorist" list.
ASSATA IS OUR HEROINE & NOBODY'S TERRORIST!
FREE ALL POLITICAL PRISONERS!
For more information 917.415.5653
freedomdancing5@gmail.com
The sixth Annual FREEDOM DANCE will celebrate the 35th year of freedom since Assata Shakur's liberation. Come dance and celebrate to Free All Political Prisoners. All proceeds go to the political prisoners.